Size matters
In the world of camper vans, there is a huge range of shapes and sizes to choose from. It's clear since the first VW camper van was introduced in Geneva motor show in 1949, the world of camper vans has evolved and changed tremendously. You can convert any vehicle into a camper van. Increasingly nowadays a wider range of vehicles are being made into camper vans. Therefore, the answer to how tall is a camper van isn't as black and white as it may first seem. Broadly speaking, a range of groups campers can fit into, from the smallest campers to the largest. This article explores just how tall are a campervan and the many different varieties you can purchase.
Micro campers are the smallest on the market, such as a VW Caddy. They are essentially small cars or vans.
Small Campers are VW Transporter sized and are a popular choice.
Medium-sized campers are Ford Transit-sized. They are typically what tradesmen would use.
Large camper vans are Mercedes Sprinter-sized. Large spacious vans with plenty of room to convert, especially lengthways.
Luton & Box vans like the Mercedes Luton van are the largest current option for a camper.
Each sized camper has its advantages and disadvantages, which will be explored. It would help if you had the right-sized camper to fulfil your needs. It is worth exploring every option before committing to converting a vehicle or buying an already converted camper van.
Micro Campers
It's not about how big it is. It's about how you use it. Micro campers are amongst the most clever and innovative campers on the market. It's incredible what can be packed into such small compact vehicles. An Example of vehicles that are converted into micro campers include:
VW Caddy
Citroën Berlingo
Mercedes Citan
As you can see, micro campers are small. Designed very much for solo travellers or a maximum of 2 people. With heights of around 180 cm, if you were to stand next to one, it's clear you wouldn't be able to stand up inside it. They have up to a maximum of up to 4 cubic meters of space in the back. They are suited for day trips or short getaways. Furthermore, they can even be useful for long road trips, too, as you can pull over and sleep and not get a hotel. The only limitation is the imagination when it comes to creating an effective micro camper. A great insight into the micro camper lifestyle can be seen here.
Whilst on the topic of creatively using space, it is worth mentioning Egoe. An innovative company based in Europe creates modular units to put into a vehicle to make it a camper. These are extremely popular in micro campers and are an ingenious way to use space.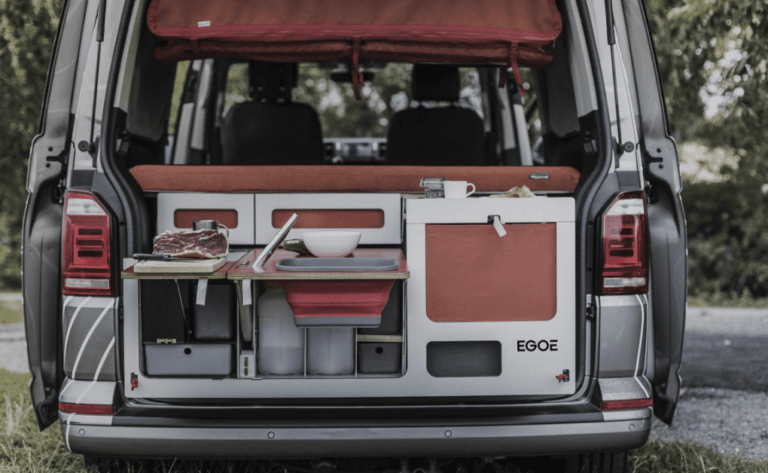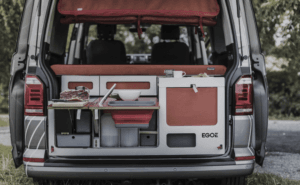 Small Campers
Stepping up from the world of micro campers is the realm of small campers. In this category, you will find the highly popular VW Transporter and Mercedes Vito sized vehicles. The obvious step up from the micro camper is the addition of pop tops. This means you can stand up inside and double your sleeping capacity if you use it in conjunction with a rock n roll bed. They are practical for daily use. Small campers are highly popular as they can go where any car can go. You can also consider adding a camper top to small campers, which is a great way of adding extra space. With 2 or even 3 seats in the front than 2 in the back, these are useful for small families.
An awning and tent may be needed to accommodate everybody in a sleep space, but they are efficient for their size. A disadvantage of these camper is the lack of space for toilet and shower facilities. This, of course, would mean you would have to rely on service facilities or on-site facilities, which isn't ideal in a pandemic.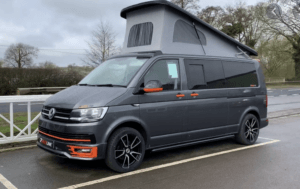 Medium Sized vans
This is where camper van size starts to move away from multi-passenger vehicles to larger vans. The clear, obvious difference is the increase in height. This can limit access to parking. It can also make parking difficult as they are big, and without a reversing camera, there are several blind spots. But with up to 12 cubic meters of room in the back, this is where a medium-sized van can be advantageous.
The larger space can support larger living areas. Facilities such as a toilet and shower can be installed, allowing you to be truly free on the road. Which is the pandemic is more advantageous than ever as you can totally isolate yourself from others. Generally, medium-sized vans are between 5-6 meters long and 2.2-2.8 meters high, so there's plenty of room to convert. There is a large second-hand market for these vehicles, and the choice can include Fiat Ducato's.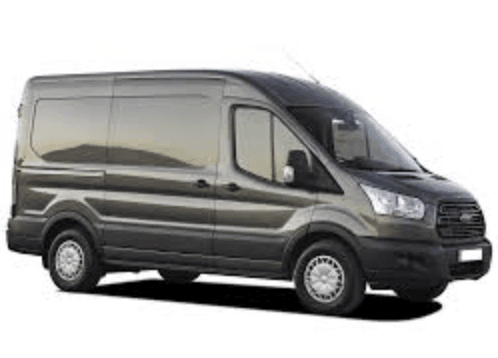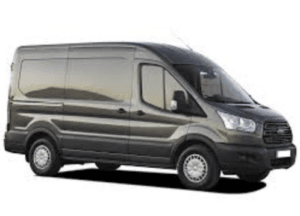 Large vans
Large vans push towards limiting what you can legally drive on a standard driving license (class B) in the UK, assuming they weigh under 3500KG. They can be up to 7.4 meters long, 2.5 meters wide, and 3.1 meters tall. Vehicles in this category include the standard and long-wheelbase versions of the Ford Transit, VW Crafter, Iveco Daily, and of course, the Mercedes Sprinter. Of course, at this size, there is a range of obvious disadvantages. Such as access to parking, difficult manoeuvring, low miles to the gallon, and higher serving costs. With up to 17 meters of cubic space available in the back, the most obvious advantage is the space a large van offers. You can comfortably stand in the back. Have a kitchen, shower, and sleeping area. Basically, you have space for whatever you need.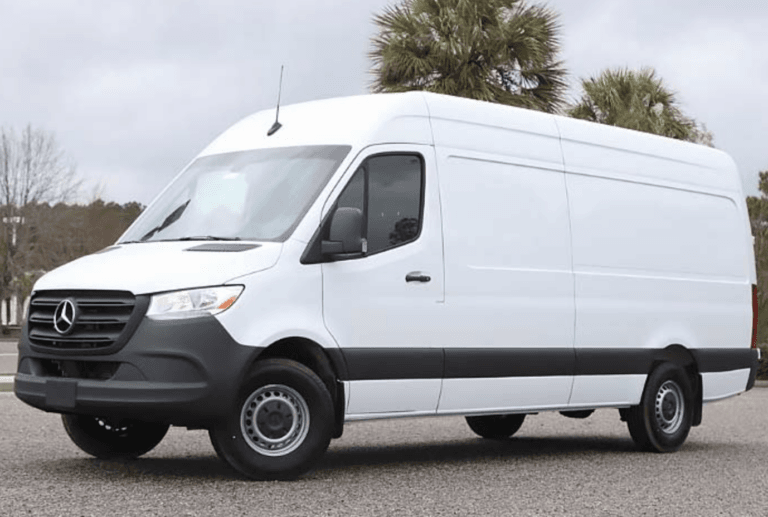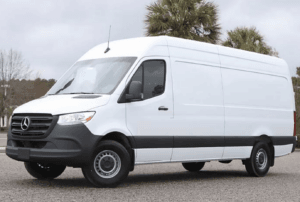 Large Adventure vans
You can use large vans to create explorer vans. They have the perfect balance of space and solidness to survive off the grid. With room for large refillable LPG tanks to cook on gas. Space for large water tanks to shower, cook and even heat the van. You can sleep up to 6 people in these or even more with a clever bed planning layout. Room on the roof for multiple solar panels to generate power. You can even have a deck on the roof if you desire. You can put large vans on upgraded suspension with big wheels to go off-road. This will increase the height. They are no stealth camper but are large enough to be a practical alternative to a motorhome.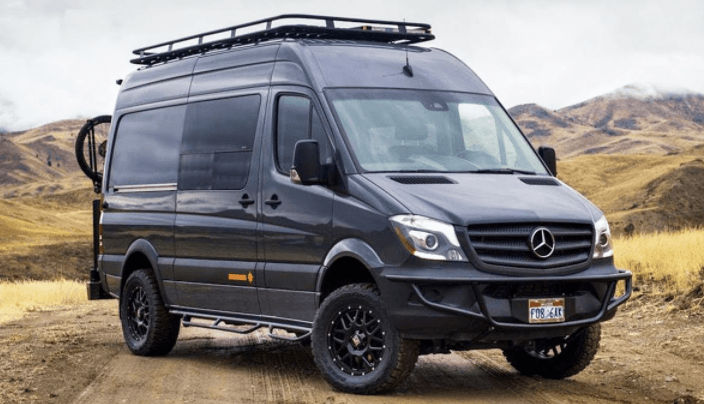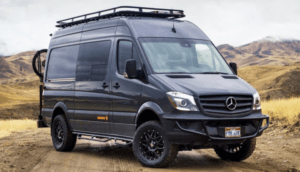 Luton & Box vans
Luton and Box vans are harder to find and convert. Therefore the obvious difference compared to a large van is that these are taller. Some reach 3.5 meters in height and 7.8 meters in length. They are basically motorhomes in their nature and size—a van with a box on the back in essence. With up to 20 meters of cubic space, there is room for any layout.
Of course, the advantage compared to a motorhome is the ability to customize the van totally to your needs. With it being a square space, fittings are much easier as wheel arches don't have to be shaped around. These vans accommodate the off-grid traveller. The family wants to create a camper van with plenty of room. They are perfect for long road trips. Therefore due to their size, they can be made into micro homes. Essentially a small house on wheels.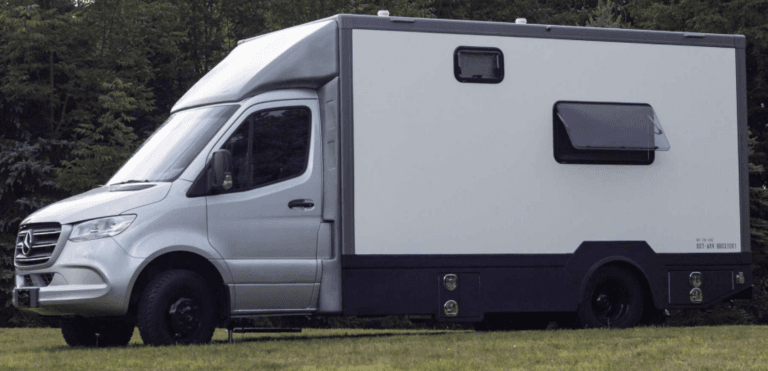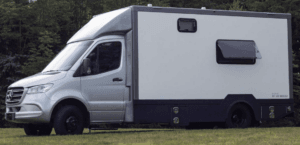 Summary of Camper Van Sizes
It's simply all about getting a vehicle size that fits your needs and uses for your camper van. Living the camper van lifestyle is all about freedom. The freedom to travel wherever you want with whomever you want in whatever camper you want. It's the classic Cinderella problem. You have to find the shoe (vehicle size) that fits your needs. Within this, you can convert and customize your camper van's space to meet your specific needs. The variety in the camper van conversion community is one of the most attractive elements of this lifestyle.